Antalya Airport
Antalya Airport (IATA: AYT, ICAO: LTAI) is open to international air traffic and located 13 km northeast of the city center of Antalya. Antalya airport Transfer is a major destination during the European summer leisure season due to its location at the country's Mediterranean coast.
Antalya with its large and modern airport, welcomes millions of people from the southern coast of Turkey and foreign tourists especially in the summer. From the Antalya International Airport you can easily reach to many touristic points like Kemer, Serik, Alanya, Mahmutlar, Avsallar, Konakli, Olympus, Lara, Kas, Kundu, Tekirova, Marmaris and Side.
Antalya Airport
Arrival and Departure Information at Antalya Airport you can find at Antalya Airport Website here.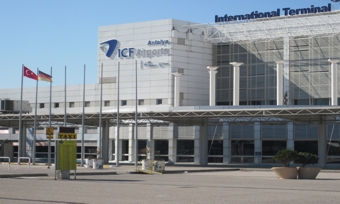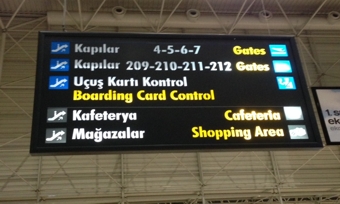 Airport Transfers Antalya
With Euron Transfer services it's so cheap and reliable to reach everywhere including Antalya. With our specialized team and best car portfolio having every kind of comfort equipped with high quality standards, we offer to create the best service standard in order to gain customer loyalty with our Airport Transfers Antalya.
Your transfer time will be best suited to match your specific requirements and the driver will pick you up and drop you off whenever it suits you and your flight information.
Our services are available 24 hours a day, 365 days a year. We recommend you book your car a minimum of 4 hours in advance. In many cases we are able to provide vehicles on even much shorter period so please call us and check availability.
You can also find the details of transfers to other destinations from Antalya Airport in our website, here.
Cheap Rates and best customer service
The price you see in our site is the price you pay. After choosing the right destination, date and vehicle you will be able to pay easily from our site. As soon as you completed the process you will receive a mail of your transfer details automatically in the same day and manually a day later. Also we will make a remind call a day before your departure.
In case of any problem you can always call our urgent number: 0090 850 4664015
Enjoy once Antalya Airport transfer services with Euron transfers and you will repeat!